Start/finish at Rocky Point for all races unless otherwise stated.
May 22 to the end of September – 1st and 4th Sunday of each month each starting at noon
Start
Stokes Point (P)
Soldiers Point (P)
Avalon Sailing Club (S)
Rocky Point (S) (Short course finish)
Towlers Bay (S)
Taylors Bay (S)
Rocky Point – Finish
Download the Course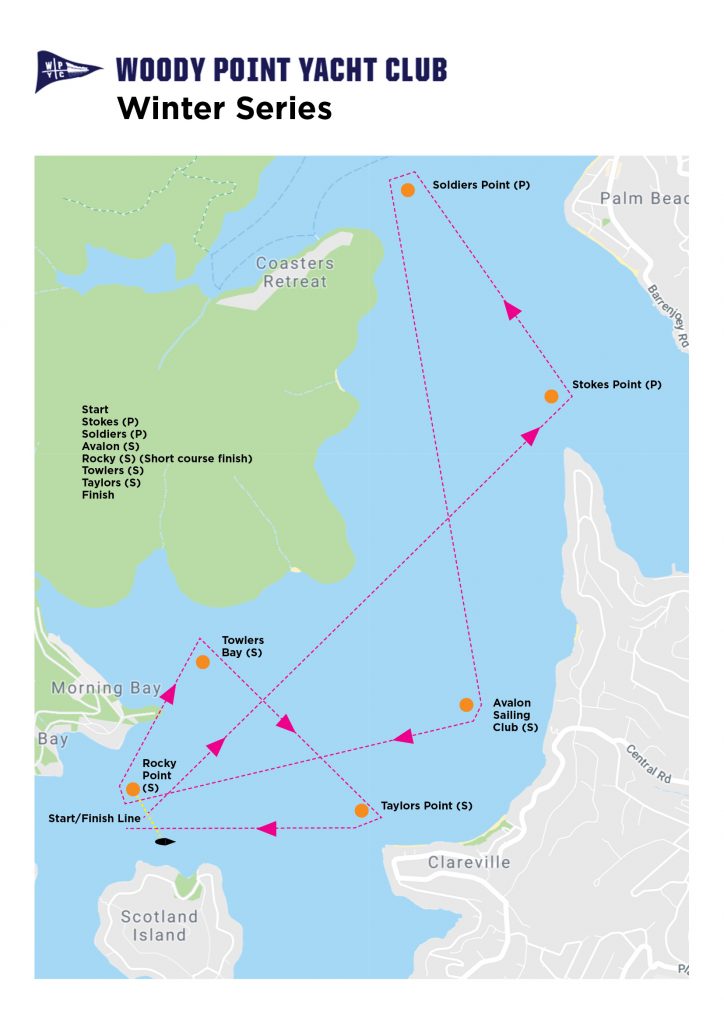 Wednesday Twilights
Every Wednesday night from October 2022 (Start date to be announced) until March 2023 excluding some dates over the Christmas period. First race will be a shakedown non-pointscore race and the last race is the Ladies' Day Race.
See Start Times
Start
Stokes Point
Soldiers Point
Taylor's Point(s)
Finish
Two Island Race Series
Race 1 – November  | Race 2 – January  | Race 3 – March
12.00 start
Lion Island to port
Scotland Island to starboard
finish.
Finish time recorded then handicap applied.
BBQ after at Cargo Wharf

Members sailing who have not paid their Annual Fees or signed a Disclaimer are not given start times or finish placements.
All skippers are expected to have the correct time e.g. from a smart phone, and start at, or after, the time indicated on the start sheet.
The start/finish line will be between the Rocky Point rounding mark and the stern of the start boat moored approximately South East of the Rocky Point mark.
RULES
The Racing Rules of Sailing will apply. Spinnakers etc. are not permitted – however headsails may be poled downwind.
Protests are not encouraged – however anyone with a problem, and accompanied by two cases of beer, may approach the start boat where the protest will be heard and possibly dealt with.
No boat is to sail on the inside of any channel markers or moorings! The committee reserves the right to apply penalties for breach of instructions or rules.
The start boat, at their discretion, may shorten the course when necessary and where possible, to form a line with a mark of the course or channel marker. This line is to be crossed in the direction of the last leg.
Racing Rules by Allen Brothers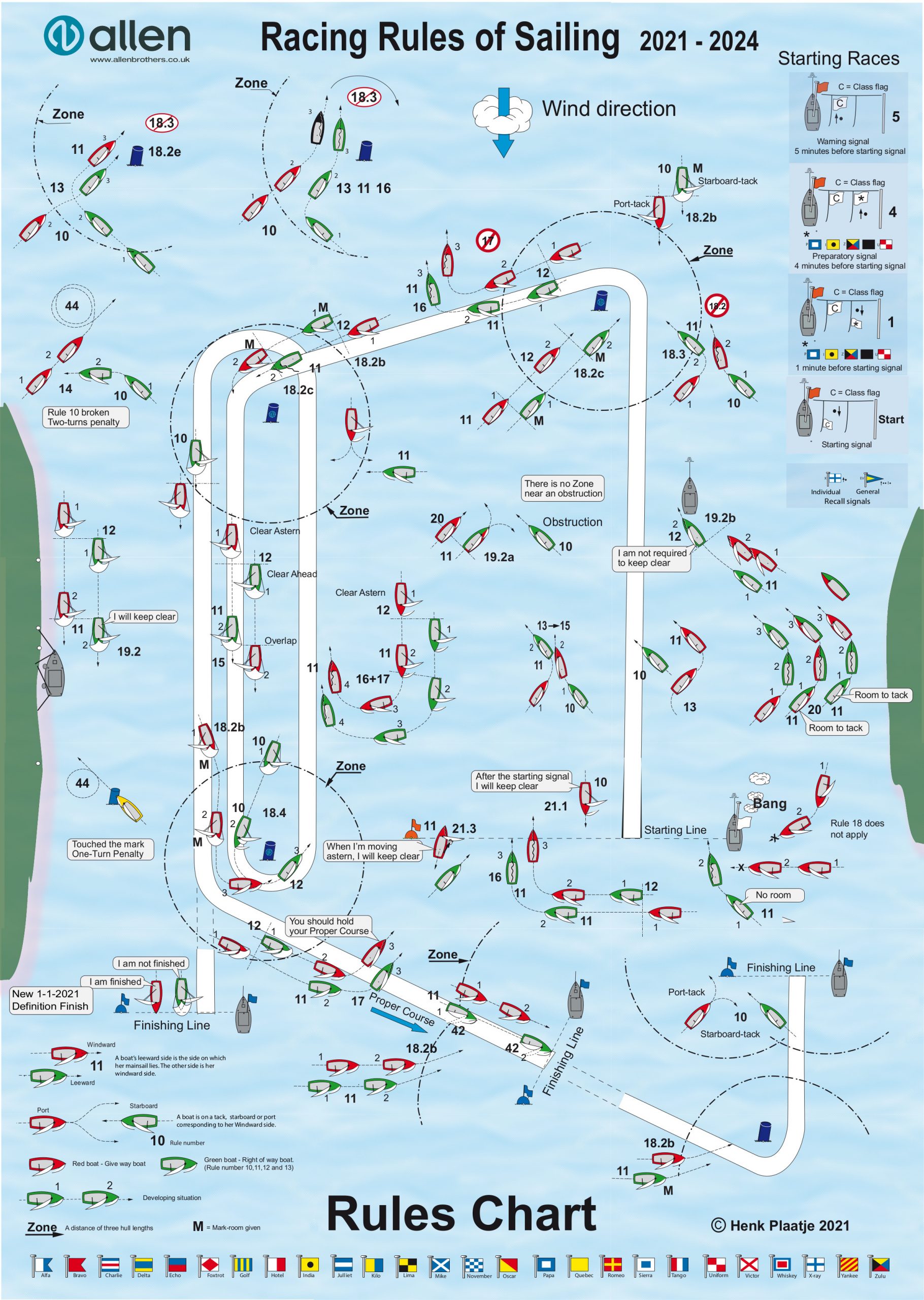 Start boat contact:
Ian Major 0432 576 942

Chase boat contact:
Toby Jay 0418 649 158